Why Use Ford Parts in Beacon?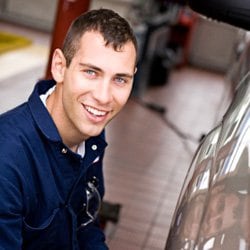 It doesn't matter if you enjoy a good DIY project or you want our technicians at Healey Brothers Ford to handle repairs, having the right parts for the job is key to your success. When you visit our parts team near your local area, you'll not only find a wide selection of products for your crossover, SUV or truck, but you'll know with certainty that they're designed to fit your exact model.
Genuine Ford Parts at Healey Brothers Ford
If your main concern as a New York driver is finding reliable parts, look to Healey Brothers Ford for help! Our parts department is ready to help drivers find a host of genuine parts, including Ford parts! We'll help drivers find the same parts used by Ford in production so that New York drivers can rest easy knowing the parts are high-quality and made specifically for their vehicle! Whether imitation parts have failed you in the past or you just want to be doubly sure that the parts last, the Healey Brothers Ford parts team is ready to help!
Order a Ford Part from Healey Brothers Ford
Instead of scouring the internet for the right part in the New York area, use our online parts order form and allow our parts team to do the legwork for you. Our team will track down the Ford part you need so that you can install it yourself or have our expert service team take care of it for you. Contact our parts team with any questions that you have, or if you are unsure which Ford part you need for your crossover, SUV or truck.